Adam Lambert, who recently performed at the Y100 Jingle Ball in Miami, dished on his holiday traditions and plans.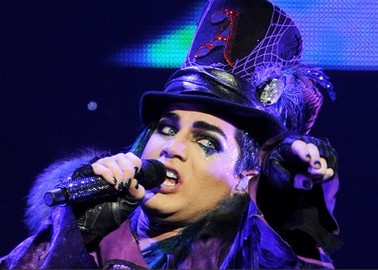 Skeletor's capital Gray Skull action toy is the best Christmas gift that the singer has received. He wanted Corvette car but he never received such toy.
Adam was bit of naughty and nice list. His family tradition: Drinking a lot of red wine, eating and laughing. Reindeer in overalls or gangster reindeer cap would be his design of ugly Christmas sweater.
Comments
comments