Angelina Jolie, who was busy discussing the work of SOS Children's Villages, chose Nathalie Nozile to be the first Jolie Legal Fellow.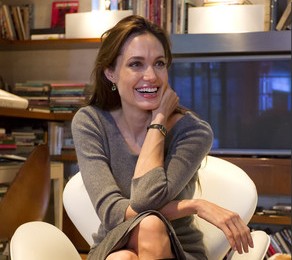 "The Tourist" star, who was a supporter of SOS Children's Villages, was thrilled that Nathalie will be first attorney in Haiti because of the great need to enhance kids' protection.
Aneglina thought that her chosen attorney got a heartfelt commitment to improve conditions and will help to strengthen the Haitian judicial system. Nathalie leaves for Haiti later this month to begin her work.
Comments
comments