Just in time for Father's Day, Angelina Jolie is saying she may be open to a relationship with Jon Voight, her estranged father.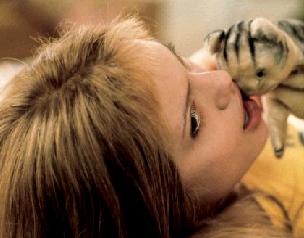 Relationships have long been rocky between the actress and her father. The 32-year-old actress, who has stated that Jon Voight cheated on her late mother, Marcheline Bertrand, has made it clear in previous interviews she had no time for her father.
In 2002, Jon Voight made comments that suggest the actress was unstable, but Angelina Jolie isn't closing the door to a relationship with her father.
The actress recently said she hopes her relationship with her father will be more private in the future, saying, "At the end of the day we both wish the best for each other and we'll try to start communicating in some way."
Comments
comments