Brad Pitt and Angelina Jolie, the stars of the film "Mr. And Mrs. Smith", are desperate for their kids to keep in touch with their multinational roots.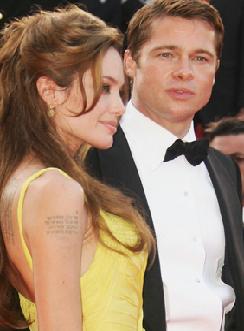 The celebrity couple planned to decorate their home with images of their respective cultures.
The celebrity pair also planned to paint the bedrooms of Cambodia-born Maddox, Vietnam-born Pax, Ethiopia-born Zahara and Namibia-born Shiloh according to their countries of birth.
The family's New Orleans, Louisiana home will be decorated with images of camels, desert and jungle scenes, and pictures of the kids' native surroundings.
Comments
comments