The lawyer of Britney Spears wants to seal all court papers in her custody battle with former husband Kevin Federline over their two small sons.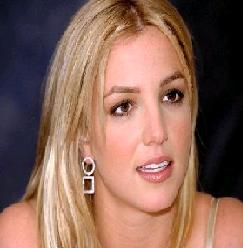 Attorney Laura A. Wasser filed a motion Friday asking a Superior Court commissioner to make permanent a conditional order to seal all documents dealing with custody. It was filed in response to a motion by a magazine and TV station seeking to unseal some of the papers.
The lawyer revealed in the court, "This is the perfect instance to stop the madness." Kevin Federline's attorney Mark Vincent Kaplan agreed with Wasser's motion.
Commissioner Scott Gordon heard arguments Friday, but put off ruling on the issue until a hearing set for Monday on Federline's request to gain a bigger share of custody.
Alonzo Wickers, a lawyer representing People and KNBC-TV, cited a pair of cases that he said show family law documents, even those involving custody, need not be kept entirely private. He revealed, "'No statute says custody-related documents should be broadly sealed."
Comments
comments