Britney Spears missed out 2007 summer hit when her representatives turned down global smash "Umbrella," which became a chart-topper for Rihanna.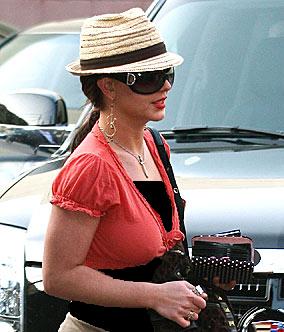 According to a songwriter, Britney Spears and Mary J. Blige were both offered the song but turned it down.
Mary J. Blige still insisted the song wasn't right for her, but Cruz was surprised when Spears' handlers chose not to record the song.
He revealed, "They sent it back saying it didn't work for her. The audience can be distracted quite easily, so you want something they can sing along with immediately. It is so simple, it's like a playground chant. If you look at the most successful songs, they are choruses of four of five words, three notes, repeated. It's not rocket science."
Comments
comments