Cameron Diaz, a beautiful actress gave a watch to Drew Barrymore. The watch was originally intended for her former boyfriend Justin Timberlake.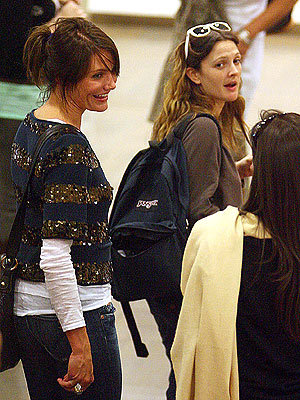 Cameron Diaz bought a timepiece engraved with the phrase 'I Love You'. The price of the watch is £6,000. The actress wanted to give the watch to Justin Timberlake on his birthday. Unfortunately, Justin Timberlake already decided to end their relationship before she got the chance of giving the watch. So, Cameron Diaz gave the watch to her friend Drew Barrymore.
The watch has sealed the girls' new agreement to diet back to 'date weight' after Drew split up with her boyfriend, Fabrizio Moretti.
Comments
comments