It seems that Prince Harry and Chelsy Davy are on a reconciliation path. It is because the blonde beauty spent the night with the young royal at Clarence House on Dec 1.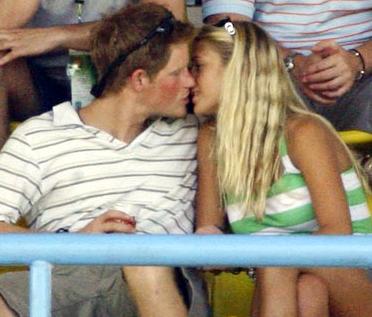 According to reports, Prince Harry invited 22-year-old blonde in a "cloak-and dagger operation" to rekindle their troubled romance.
Chelsy Davy was dropped off outside Clarence House, and was waved through by security guards and dashed to the Prince's living quarters.
The Zimbabwean beauty called it quits with Prince Harry because of his party loving lifestyle and lack of commitment towards their three-year relationship.
She is now due to return to Africa for Christmas at the end of the week when her term at Leeds University ends.
A source revealed, "Harry was very keen to spend some time with Chelsy before she disappears for the holidays. He knew he was in the wrong when it came to the break-up so he is doing all he can to get back into her good books."
The source added, "This was the last realistic opportunity of them seeing each other. They have been in touch by phone and text but they both made no secret of how much they were looking forward to seeing each other just to catch up."
The pair conducted an elaborate deception to try to keep their liaison secret, by first meeting up at the west London home of Chelsy's pal Olivia Perry, known to her friends as Bubble.
Prince Harry and his hefty protection officers were seen leaving shortly after 7.30pm before Chelsy and her friends headed into the West End.
Chelsy then partied at a trendy London nightclub, which she finally left at 3:10 am. Then, she climbed into a waiting car with Bubble, began texting furiously, and a few minutes later was being driven through the gates of Clarence House.
Royal insiders, however, have refused to be drawn on whether the couple will officially get back together.
Another source revealed, "Chelsy is planning on spending some time catching up with her pals in South Africa before joining her brother and other family members in Kenya over Christmas. There's still an outside chance Harry and Chelsy will spend New Year together at Bazaruto, a luxury island of Mozambique, but that will depend on Harry's army duties over the festive period."
Comments
comments