Cindy Crawford, a supermodel, was spotted sunbathing over the weekend in St. Tropez.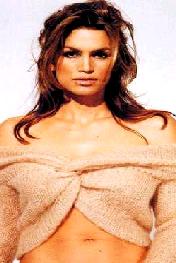 The supermodel, who is also a mother-of-two, even made some time for some topless sunbathing on her yacht. It seems with her gorgeous body, she makes Lindsay Lohan, Paris Hilton and Britney Spears look like little girls.
The 41-year-old supermodel recently admits her slender size 8 figure came naturally to her when she was younger, but appreciates it much more now because of the effort she has to put in to maintain it.
Comments
comments