David Cook reportedly will take 'American Idol' stage and sing for the audience during the show's finale on May 20.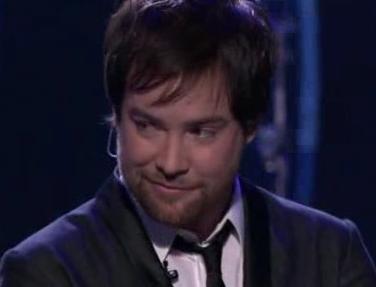 David Cook has been added as another musical guest in "American Idol" season eight finale, according to Examiner. On top of that, Lionel Richie, Cyndi Lauper, Queen Latifah, Black Eyed Peas and Keith Urban reportedly have agreed to make live appearances at the show's finale. Up to date, no words are made by Idol's camp to confirm all those rumors.
Previously, Carrie Underwood has been announced to entertain the Idol viewers during the show's forthcoming finale. She is set to sing a cover version of Motley Crue's "Home Sweet Home", which is picked up as the farewell song of this season's show.
Beside featuring a live appearance from Carrie Underwood, "American Idol" finale will also have its two remaining contestants, Adam Lambert and Kris Allen, singing for the audience and the judges. The finale will be held in two parts. The first part, which features Carrie, will be aired on May 19, while the other one, which is rumored to have David singing, will be broadcast on May 20.
Comments
comments