Duchess Kate wears black Temperley London dress at Action on Addiction gala dinner.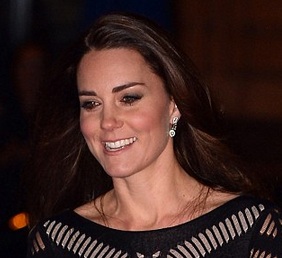 The 32-year-old beauty looks radiant when she meets the charity supporters. The event also includes a speech by Action on Addiction Chairman John Lloyd and a comedy performance by Rory Bremmer.
Meanwhile, Duchess Kate is 13 weeks pregnant with her second child. Fortunately, she recovers from morning sickness and the royal baby is expected to be born in April.
Comments
comments