Emma Watson was spotted smiling while leaving Bungalow 8 night club in London on February 22 with friends.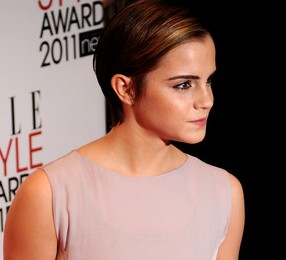 The "Harry Potter" star shared a first look to her new eco-friendly line with Alberta Ferretti in March 2011 issue of Vogue magazine. She was happy to encourage anyone interested in making conscientious clothing so that she'll work for free.
Emma was spotted at The Groucho Club in Soho earlier in the evening.