As her daughter was born last May, Geri Halliwell choose to call her Bluebell because she sees the flower everywhere during walks in a nearby park during the end of her pregnancy. Now the Former Spice Girl is showing her little daughter the springtime flower that inspired her name.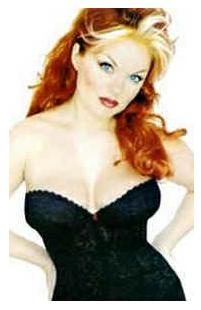 Geri Halliwell, 34-year-old singer, is obviously enjoying the moment with her daughter, whose birth she described at the time as "the biggest life-changing experience that's ever happened to me".
The singer is prepared to go back to work, apparently enthusiastic to make her comeback on the West End Stage as well as I.T.V. presenting job.
Comments
comments