Hayden Panettiere, who plays cheerleader in the television series "Heroes", is back on filming the hit NBC series.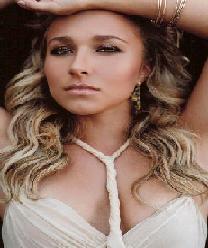 The "Heroes" star trades her customary cheerleading uniform for a bikini on the Malibu set of her show on Monday.
The actress, who is also a budding singer, recently made a guest appearance with fellow cast member Greg Grunberg's all-star Band From TV as she confirmed the news last month.
Comments
comments