Jennifer Aniston, who was previously terrified over a stalker, was seen at Harrods department store in London, England on July 21.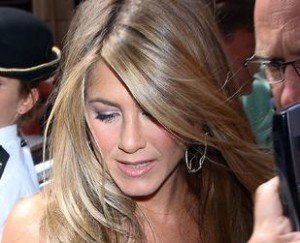 The "Bounty Hunter" star was wearing a Valentino mini for a promotional event. She also meet and greet the fans, who attended the event and bought a bottle of Lolavie perfume.
On her inspiration for the scent, Jennifer took two years to think of a scent with the perfect combination of her favorite scents, including the ocean, sea air, blooming jasmine, and tropical oils. Her perfume was reminded of memories of California nights in the summer.
Comments
comments