Brad Pitt, who previously stated that he did not approve set affairs, could not stop from talking.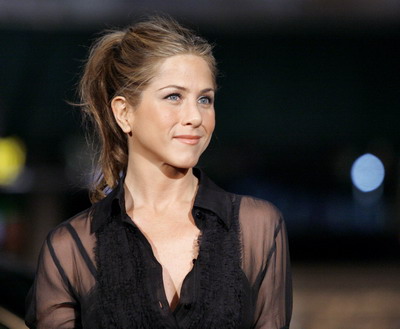 The actor also revealed about his relationship with his former wife Jennifer Aniston in recent interviews and now perhaps Jennifer Aniston is finally fed up.
The weekly entertainment magazine has the interesting story with a headline that Jennifer Aniston finally tells Brad Pitt "I Hate You."
The cover of the weekly entertainment magazine seems to promise that it will reveal the time and place that Jennifer Aniston finally let Brad Pitt have it. Saying she "tore into him" the cover items also will supposedly reveal "What she said about Angelina." Perhaps the actress told Brangelina to shut up about her and move on with their life.
Brangelina continue to talk about Jennifer Aniston. Many wondered why they have to talk about the "Break-up" actress when it certainly appears that she has long moved past their love affair. Reports claim every week that the celebrity couple is fighting with each other based on a variety of sources.