Jennifer Aniston, who looked particularly radiant, tanned and more gorgeous than ever in a classic LBD, was in playful mode at the book promotion, throwing photographers a cheeky wink.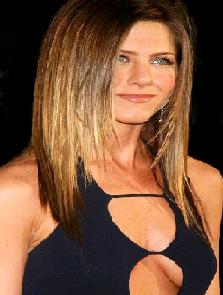 One thing that contributes to the actress' joy in life could be the new man in her life, Paul Sculfor. Although Paul Sculfor didn't accompany her to the party, the pair has been seen on cozy dates in L.A. this month.
While representatives for both have been quick to play down the relationship, saying it's too soon to call them an item.
Jennifer Aniston, who has directorial debut won the best short film, is clearly as popular as ever as a leading lady with three films. The 38-year-old actress has one of the big screen offerings, "Wanted" is due to be filmed in LA.
Comments
comments