Jennifer Aniston's beloved dog doesn't like her to make new friends.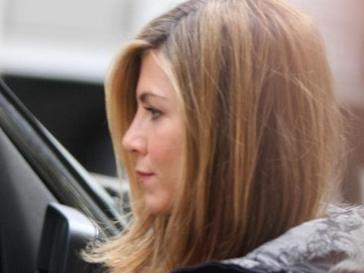 The 40-year-old actress' pet pooch Norman accompanies Jennifer wherever she goes and joined her while she was filming hit movie 'Marley and Me' – about a couple struggling to cope with the arrival of a badly behaved dog.
However, Norman avoided going on set too much because he was jealous of the pooches who were filming with his star owner.
Marke Forbes, the dog trainer on 'Marley and Me', told BANG Showbiz: "We really didn't mix the dogs very much. The last thing we wanted was the dogs to not get along or get distracted from what they were supposed to be doing on any given day. Norman was a very laid back pooch and would usually hang out at Jennifer's trailer."
Although Norman was wary of the other dogs, Jennifer – who starred opposite Owen Wilson in the movie, which is released on DVD and Blu-ray on July 6 – got on really well with her canine co-stars and even enjoyed a few sloppy kisses with one particular pooch.
Mark revealed: "I don't know about embarrassing moments but there were plenty of sloppy kisses. 'Clyde' was our most active and 'Marley like' of all the dogs so we used him quite a bit in the movie and he was always jumping up on Jennifer and Owen, knocking them down, kissing them… Owen and Jen were incredibly good sports about the whole thing."