Jessica Alba felt delightful with her shopping bags to satisfy her caprices.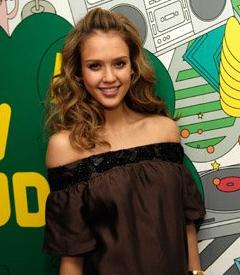 The "Fantastic Four" star shopped with her friends at "A Pea In A Pod", along Beverly Drive in Beverly Hills, California with wholesome maternity look.
The actress, who wears sunglasses, paisley-printed dress with a fitted bust over empire waist, scooped neck with spaghetti straps and skirt.
She accessorized with peppers, super-sized golden hoops and brown oversized sunglasses with white frame.
Jessica Alba turned 27 on April 28.
Comments
comments