Johnny Depp will voice anime character when Doraemon cast time-slips to 16th-century Caribbean to meet "Captain Johnny".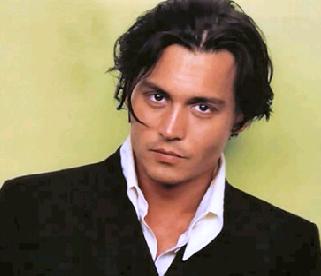 The star of the Pirates of the Caribbean films will voice a guest role on the Doraemon children's animated television series this month.
The actor will appear as the "Pirate Captain Johnny" character on "Doraemon One-Hour! Pirates Special!! The Great Decisive Battle of the Pirates: A South Seas Love Story," which will air on TV Asahi on Friday, June 29 at 7:00 p.m.
The role, which will be similar to the Jack Sparrow, is the first "Doraemon" role played by a Hollywood star. The special has the robot cat Doraemon and his friends time-traveling to the Caribbean Sea at the end of the 16th century. Series regular Shizuka-chan will fall in love with a handsome pirate named Kenneth, who knows a certain Captain Johnny. TV Asahi is keeping the exact scene with Depp's cameo a secret.
The cameo came about when Kōzō Kusuba, the Doraemon chief director, made Depp an offer for a "dream collaboration." According to the studio Shinei Animation, Johnny Depp reportedly agreed "because it's Doraemon," a series broadcasted in dozens of countries worldwide.
The actor currently lives part of the year in France, where the anime has been dubbed for broadcast and the manga is readily available in bookstores.
Comments
comments