Katie Holmes, who returned back to Berlin and her family on August 9, walked into a Berlin department store with her daughter Suri last Saturday while her husband Tom Cruise stayed at the hotel.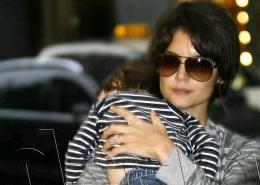 Suri Cruise, who is 16-month-old toddler, appeared to be confused and very sleepy. She has similar attire like her mother.
Tom Cruise, who is filming Valkyrie, is in Germany with his family. The actor is playing the role of Col. Claus Graf Schenk von Stauffenberg, Germany's most famous anti-Hitler plotter.