Lindsay Lohan is very mad when pictures surfaced featuring her former girlfriend Samantha Ronson kissing with a mystery woman in Los Angeles yesterday.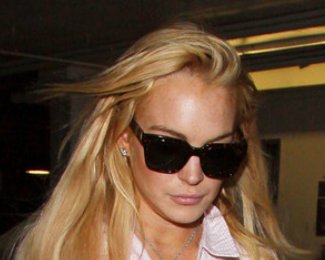 Although the "Freaky Friday" star and celebrity DJ aren't officially dating, the actress thought Sam wasn't dating anyone else so she felt hurt and betrayed.
Lindsay is palnning to confront Sam about the situation when the DJ gets off the plane in NY later today.