Lindsay Lohan was spotted at NYC club Boom Boom Room until the late hours of the night of September 11.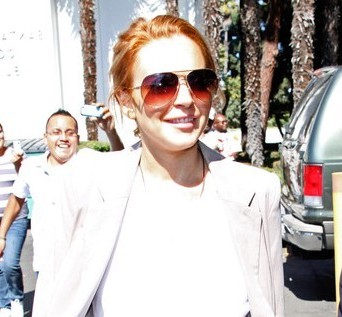 According to an insider, the "Freaky Friday" star returned to her habit of lying and denial after she was released from her court-ordered post jail treatment.
A witness claimed that she didn't want to be noticed. Her friends are concerned that Lindsay back in the club scene.