Lindsay Lohan will be charged on Wednesday with felony grand theft for allegedly stealing a $2,500 necklace from a Venice, California jewelry store.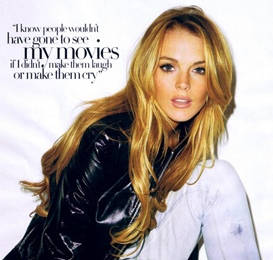 The "Freaky Friday" star will be arraigned at 1:30 p.m. at the Airport Superior Court. If convicted, she will stay in California state prison for three years .
Lindsay was accused of walking out of Kamofie & Company with the necklace on January 22 and the owner reported the theft to L.A.P.D., which investigated the case.