Meghan Markle and Prince Harry visited New Zealand House in London recently to show their respects to the 50 victims, who were killed while praying at two mosques on Friday.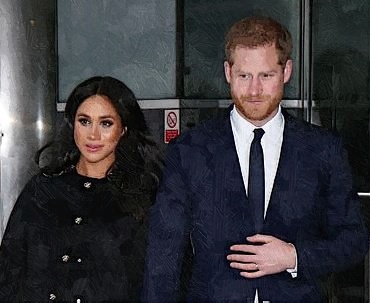 The Duke and Duchess of Sussex signed a book of condolence on behalf of the British Royal Family. Their emotional message indicated that they are with them as the couple expressed their emotional tribute to the victims of the Christchurch terror. They also included the word 'aroha nui' or with deep affection in the message. They also greeted the delegates with a traditional Hongi nose rub. Both gestures showed that the couple had knowledge of
Maori customs. It was reported that the Duke and Duchess of Sussex were asked by the Queen to represent the British royal family at the event and the couple seemed to be the last members to visit the country when they went on their first overseas tour to the South Pacific in October last year. Both dressed solemnly in black and the heavily pregnant Duchess was wearing a
pair of earrings featuring a crossed-feathers design given to her by the country's prime minister Jacinda Ardern.
Comments
comments