Both Nicole Kidman and Keith Urban have been adamant that they want to have children. Nicole pregnancy rumors seem to hit every time she is spotted out in public. But there is a report that friends say Nicole Kidman and Keith Urban will adopt.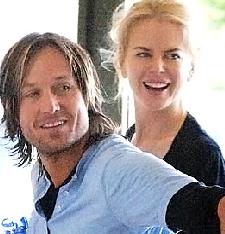 Nicole Kidman has been trying to have a baby for more than a year, but the emotional strain may have finally worn the 40-year-old star down, say sources, so she and hubby Keith Urban, 39, will opt to adopt instead.
A friend of the celebrity couple revealed, "Having a child with Keith has been a dream of Nicole's for a long time. It's been tough. When you don't conceive, it's heartbreaking. The stress and anxiety can be overwhelming. But her relationship with Keith is strong right now, and she's decided to focus on the positive."
Keith Urban spent 3 months at the Betty Ford Center last year to treat his alcoholism. But now he's sober, and the couple want to share their happiness with a new baby, say friends, adding that Nicole and her hobby have begun to make inquiries at adoption agencies.
A friend added, "Adopting a child would really complete the picture for them. Nicole loves nothing more in life than being a mother and she can't wait to watch Keith as a father."
Comments
comments