Nicole Kidman, who recently turned 40 years old, can't resist eating chocolate cake.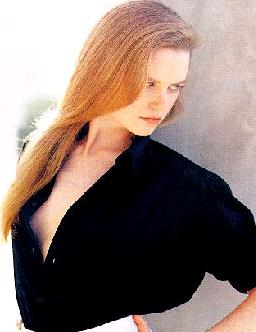 The actress, who is currently filming 'Australia', revealed treating herself to cakes and pies is her one of guilty pleasures.
She revealed, "I can't have a piece of cake every single night – but I can have a piece of cake three or four nights a week! I eat healthily, but I also love pies and chocolate. I've always had this long, lean body type and I haven't changed since I was 15. I have a boy's body. I would love to have boobs and a butt like Jennifer Lopez, but I'm not having surgery so there it is."
The stunning star also insists she will never cut out her favorite foods or obsess about her body.
She added, "When I see a great big piece of cheese and wonder if it's better to eat it and get cellulite or not eat it, in the end, I'll probably nibble on the cheese."
The actress also refused to stop smoking, saying, "Yes, I smoke cigarettes – but only occasionally. It's an addiction and I'd say to anybody who was going to start, 'Don't!' but you have to enjoy life a little, don't you?"
Comments
comments