Nicole Kidman, who previously hoped for her second marriage to last, is considering giving up acting to have more children.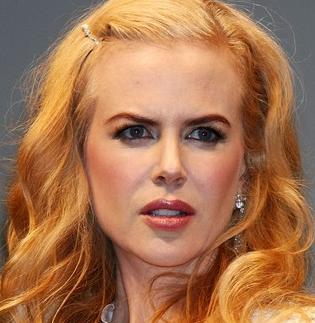 The Oscar-winning actress, who attended a press conference before the world premiere of her new film Australia, said she was proud of her body of work, but was not committed to a future in film making.
She continued: "I'm in a place in my life where I have had some great opportunities, I may choose to have more children. I am very at peace with who I want to be. There are many things I want to do besides act."
Nicole Kidman is in Sydney to promote the epic romance with co-star Hugh Jackman and director Baz Luhrmann.
She flew to Australia with husband Kieth Urban for just 24 hours, leaving her baby daughter Sunday Rose in Nashville.
It is the first time the family have been apart since the birth, and Kidman said she was "still getting used to it".
The actress revealed that she doubted Sunday Rose would be interested in the film, but plans to take her adopted children Connor and Isabella to see it in New York.
Australia, which opens in Britain on Dec 26, tells the story of an uptight English aristocrat, played by Kidman, who inherits a cattle station in the country's unforgiving but beautiful outback.
There, she is forced to drive a herd of cattle to Darwin, enlisting the help of a drover, played by Jackman, with whom she falls in love.
Local reviews of the film have so far been mixed.
A critic in the Melbourne Herald Sun congratulated Luhrmann for "shoehorning two movies into one", but the Age deemed the three-hour long drama "overlong".
Lurhmann has admitted he is under pressure to deliver a box office hit, after Tourism Australia spent millions on an advertising campaign for the country to coincide with its release.
Comments
comments