Noel Gallagher wants to call his unborn baby Goliath or Ghandi.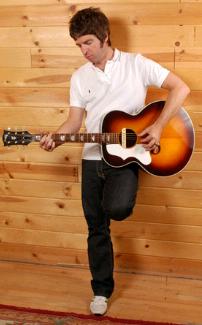 The Oasis guitarist and his girlfriend Sara MacDonald are expecting their first child together this summer, and Noel wants it to have an alliterating name.
Noel quipped, "I'm keen on Gandhi or Goliath – just imagine it, Gandhi Gallagher. Anything that begins with a G really. But whatever it is it's gonna be legendary."
The two unusual names are not the only names Noel is considering for the child. Earlier this year, the 40-year-old rocker said he was considering the names Chutney or Gizmo if the baby is a boy because he doesn't want his son to have an ordinary name.