Keira Knightley, who has posed with Scarlett Johansson for Vanity Affair last year, is showing off her body after having a breast enhancement.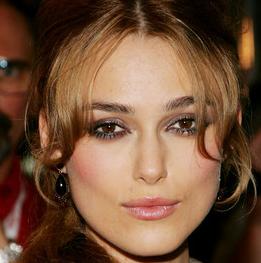 The actress, who has new film "Atonement", posed virtually nude to advertise a perfume. Despite the presence of a bowler hat that covered her body, the 22-year-old actress appears to be just that tiny bit curvier.
While the British posters for her 2004 film King Arthur displayed her natural boyish look, the American ones were a different story. She revealed, "Those things certainly weren't mine. We had an interesting discussion when they said, "We want to make them slightly larger and you'll get approval and I was like, 'OK, fine. I honestly don't give a s***."
A report indicated that she is being paid $1 million for the ad campaign or approximately £500,000.
Comments
comments