Paris Hilton and 50 Cent were spotted canoodling in Las Vegas. The rapper made his move on the hotel heiress at the launch party for his new album 'Curtis' at the Hard Rock Hotel and Casino on Saturday night.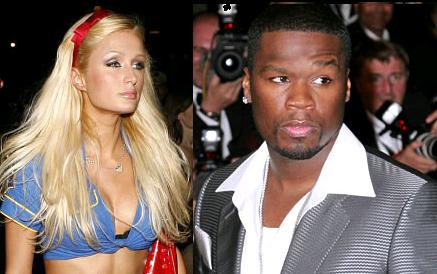 A source revealed, "50 played a few songs and then made straight for Paris. She was laughing and unashamedly flirting and couldn't keep her hands of him. He nuzzled up to her and they cuddled."
The pair has been romantically linked once before when the socialite, was claimed to have spent the night with the 31-year-old hip-hop star at last year's Cannes Film Festival.
'The Simple Life' star has previously confessed to having a crush on 50 Cent, saying, "He's so cool. He's really funny and he's so cute too, and I love his music. I think he would be the best boyfriend a girl could wish for!"
In return, 50 gave Paris a mention in his track 'Turn Da Lights Off' telling her to call him up for a date.
Comments
comments