Paris Hilton posed for German GQ magazine. The topless socialite hugs an innocent-looking teddy bear and she wears only yellow underwear.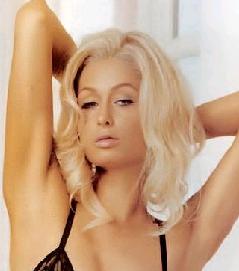 The hotel heiress has sparked rumors that she got a wild night at Brody Jenner's birthday bash.
A source revealed that a new short-haired Paris Hilton allegedly had a little bit too much to drink while partying with Brody Jenner. At one point, Paris stood up on her table and started dancing and was clearly intoxicated. The insider also claimed that later, Paris got sick and threw up.
You could see Paris' GQ photo here.