Pete Doherty has reportedly rekindled his relationship with a former girlfriend.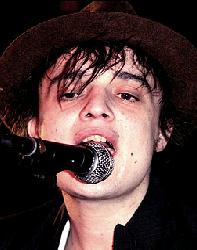 The Babyshambles frontman, who was previously dumped by Kate Moss, resumed his relationship with model Irina Lazareanu ended in 2004 but there are reports claim that the pair have recently been reunited.
According to a newspaper's report, the rocker was spotted meeting her at Claridge's hotel in London and the pair stuck together to the V Festival in Chelmsford.
A source revealed, "Kate was not happy but there was not much she could do about it."
Comments
comments