Prince Harry and Meghan Markle chose close friends to be godparents to their son, Archie.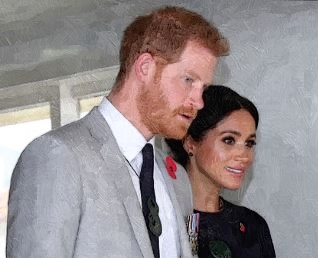 According to the royal sources, the Duke and Duchess of Sussex reportedly refused to reveal the identity of the potential godparents, who are said to be 'private citizens.' The list of close friends includes Meghan's friend Benita Litt and Prince Harry's childhood mentor Mark Dyer. Although the royal couple has close celebrity friends such as Jessica Mulroney and Serena Williams, the report claimed that they did not choose them for the important role in Saturday's Christening. Meanwhile, the christening of the royal baby will happen at a small and private ceremony at the Windsor Castle. They also chose Chris Allerton to take a photo of the important event. They decided not to allow any public access at Windsor Castle on Saturday.
Some names including Jessica Mulroney and Serena Williams are out.