Prince William has reportedly given a last try to sort out his relationship with Kate Middleton by taking her on a make-or-break holiday in the Indian Ocean.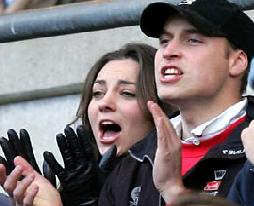 The royal couple is spending a week on an isolated island, in one of the most luxurious, yet reserved, resorts in the region.
According to friends, the vacation is a refreshing chance for the couple to be alone and discuss their future, after having a "major" row over Kate's withdrawal from a dragon boat race across the Channel.
Sources add that this holiday suggests that Prince William is keen to put the row behind them and give their relationship another shot.
At the time of the split, Prince William told friends that he wasn't sure if he loved Kate enough to marry her and now it seems that he wants to give the relationship a try so as to figure out the same.
A friend revealed, "To be honest, I don't think William is convinced even now that Kate is the girl for him but it seems as if he at least wants to try."
Comments
comments