Queen Elizabeth II reportedly felt displeasure to know that Kate Middleton would arrive at Westminister Abbey by car and not a horse-drawn carriage.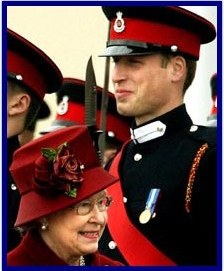 The British queen wasn't also happy that Prince William failed to properly consult her before giving wedding details to the public. According to a report, she advised the prince to stop being trendy and start being realistic.
The Queen will also consider the idea of a breakfast buffet at Buckingham Palace. Please watch the E! News tonight at 7 for more details.