Robert Pattinson kept his good looks under wraps to play a geeky musician in the pre-Twilight comedy How To Be.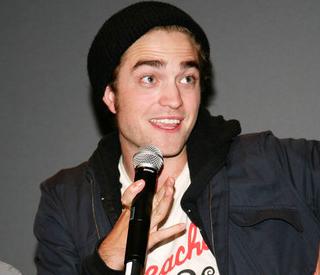 In the indie-produced film, Rob stars as Art, a twenty-something musician who is forced to live with his parents after his girlfriend dumps him – a far cry from brooding vampires and star-crossed lovers.
As a struggling musician, Rob's character takes a job in a supermarket to pay his way, and also ends up hiring a self-help guru to deal with his downward slump.
The movie has been doing the rounds at film festivals, with appearances by Rob and director Oliver Irving.
It will be released through IFC Festival Direct on April 29.
Comments
comments