Scarlett Johansson, 22, has denied the romance with singer Justin Timberlake in the middle of tabloid speculation.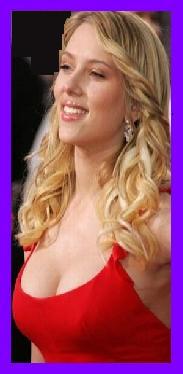 The celebrity pair was spotted spending time together after Justin Timberlake split with his girlfriend Cameron Diaz last January.
The blonde actress talked about her friendship with Justin Timberlake but she denied there's anything more than good friends.
Scarlett Johansson is also included in Justin's new music video "What Comes Around." She revealed, "We had fun together, but it's not like the first time I've ever hung out with him."
Scarlett Johansson suspected that the romance between them was all speculation caused by press attention. She said, "I think this [rumor] happens because we're both single and in the spotlight, and obviously Justin's a very high-profile person."
Comments
comments