Victoria Beckham ate only fruit in order to go out wearing just her knickers. The former Spice Girl reportedly stuck to a strict diet of strawberries before attending the Glamor Women of the Year awards wearing just a pair of large knickers and a corset.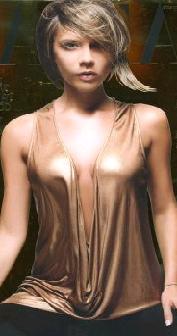 Even though she is already a size zero, the former Posh Spice wanted to be ultra slim to don the risqué outfit for the event in London earlier this month.
A source revealed, "Victoria went out for dinner with friends recently. Her entourage sat eating normal meals while she ordered a bowl of strawberries and drank champagne. When she does eat, she's become known for pushing her food around her plate rather than eating it."
Victoria, 33, who has been busy raising her profile in the U.S. ahead of her family's move to Los Angeles later this summer, admitted at the event she was "exhausted".
The mother-of-three picked up two honors on the night – Woman of the Year and Entrepreneur of the Year
Comments
comments