Zac Efron prefers British women to American girls. It is because they are more stylish.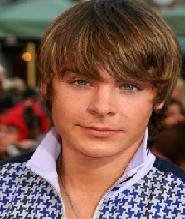 The 19-year-old actor, who is dating his High School Musical co-star Vanessa Hudgens, spent time in the U.K. to promote new film Hairspray and admits his favorite part was meeting his British fans.
He revealed, "I love the way girls dress in the U.K. It's not so much about being pretty as it is about being different. I think that's really awesome. You don't get clones here – everyone has their own style. I don't want to bash my American girls thought, because they are close to my heart".
Meanwhile, the actor has vowed his commitment to Vanessa Hugdens by presenting her with a commitment ring, adding, "Exchanging rings is far easier than getting tattoos".
Comments
comments