Britney Spears has sparked speculation that she let a man snort cocaine off her chest during a wild Jacuzzi party.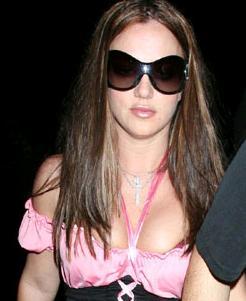 Scott Kohler, the 29-year-old guitarist, revealed the troubled pop singer asked him and ten other strangers to her Hollywood mansion, two days after she lost visiting rights to her kids.
He also revealed that the "Toxic" singer downed vodka, stripped to her underwear and said, "Let's get in the Jacuzzi."
He added a man offered cocaine to Britney Spears and that man "joked he wanted to do a line off her chest, and she agreed." He claimed that the singer "seemed drunk" and took coke herself.
He also added, "She was in a great mood. She didn't have a care in the world."
Comments
comments