Paris Hilton, who served 22 days of a prison sentence, seems acting like she did not want people to forget her jail stint.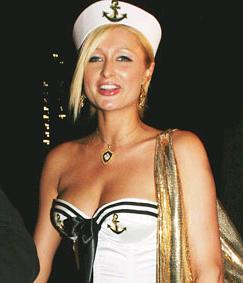 The socialite was more than happy to wear a prison outfit of sorts for a Halloween party. You could see her jail outfit here.
She certainly enjoyed getting dressed up for the ghoulish festivities this year after wearing a raunchy Alice in Wonderland outfit, a skimpy military-style dress and a sailor's outfit.
The hotel heiress was spotted partying with the illusionist Criss Angel, who has previously been snapped hanging out with Cameron Diaz and Britney Spears.
Comments
comments