Kate Middleton, the 25-year-old girlfriend of Prince William, had made a formal complaint of harassment against The Daily Mirror to the Press Complaints Commission (P.C.C.).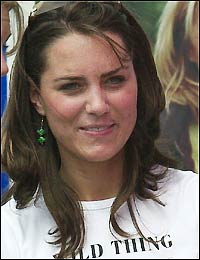 Richard Wallace, the editor of the newspaper "The Daily Mirror" revealed, "On Thursday we published an innocuous picture of Ms. Middleton walking down the street with a cup of coffee." He explained, "It was taken by a freelance photographer in circumstances where we were later told she felt harassed." He added, "We got it wrong and we sincerely regret that."
The newspaper published a photograph, which showed Kate Middleton is walking to work, holding a cup and her car keys.
According to her statement in P.C.C., Kate Middleton assumed that the photograph in The Daily Mirror was "obtained as a result of harassment in breach of Clause 4 (Harassment) of the Code of Practice". The clause indicates, "journalists must not engage in intimidation, harassment or persistent pursuit". P.C.C. is still in the process of investigating her complaint.
Comments
comments