Adam Lambert was spotted while shopping on Melrose Avenue with a friend before riding off in his black Mustang GT on January 28 in Los Angeles.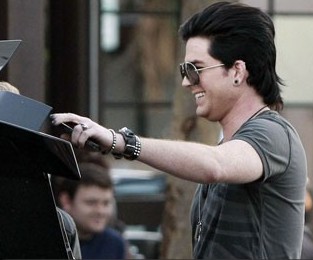 The "Time For Miracles" singer visiting Tonk 'K' on Melrose Ave. He is set to celebrate his 29th birthday on January 29.
Adam also missed fellow pop star Ke$ha. He wished to have Hollywood adventure with her and do their Parisian one.