A.J. McLean, who is the "Backstreet Boys," has successfully launched his solo career with two "promising" concerts in California.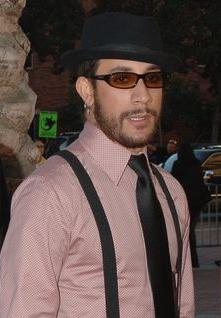 The singer performed songs from his upcoming debut solo album at the House Of Blues in Anaheim on Sunday and at the Roxy in Los Angeles on Monday.
A.J. McLean arrived on the stage and announced, "Ladies and gentlemen, this ain't a boy band, "McLean performed a 90-minute set, including a rock version of the Backstreet Boys'" Incomplete.
Sarah Tomlinson, who is Los Angeles Times' critic, revealed, A.J. McLean and his band "sounded under-rehearsed", but she praised the singer's "winning enthusiasm and a humility remarkable for someone who has sold millions of albums… with his other group."
A.J. McLean will tour Europe with the Backstreet Boys in April and May.
Comments
comments