New York Yankees player Alex Rodriguez celebrated Thanksgiving with his family in Miami before heading off to spend time with Madonna just days after her preliminary divorce from Guy Ritchie was granted, according to reports.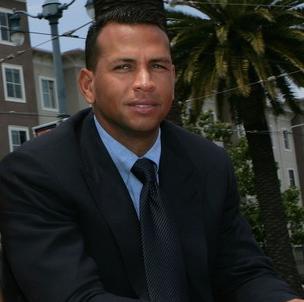 Alex Rodriguez scored a front-row seat at Madonna's South Florida concert Wednesday night at Dolphin Stadium, where he helped the pop diva stay cool between numbers by passing her a bottle of water from his seat.
But he other had obligations the next day. Another report revealed that Alex Rodriguez enjoyed Thanksgiving dinner in Miami Thursday afternoon with former wife Cynthia and daughters Natasha, 4, and Ella, 7 months.
Reports surfaced earlier this week that Rodriguez was planning to abandon his children on Thanksgiving to spend time with Madonna in New York. However, a source tells PEOPLE this was never the case.
The source revealed: "He always had every intention of spending the holiday with Cynthia, the family, and his two daughters. There was never any intention of him flying back. The allegations regarding this trip to New York [to be with Madonna] couldn't be anything farther from the truth."
Instead, Madonna extended her Miami trip and the pair were able to spend the holiday together anyway. A report suggested that Alex Rodriguez rushed off to Star Island, where Madonna has a home, soon after wrapping up Thanksgiving dinner with his family.
Comments
comments