Ali Lohan, who is the younger sister of Lindsay Lohan, accidentally auditioned for legendary adult movie director Peter Davy.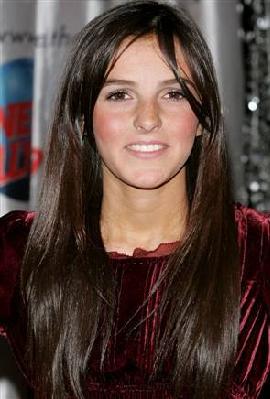 The 14-year-old singer, who is keen to follow in her older sibling's footsteps by breaking into the acting industry, was followed by cameras for her reality show "Living Lohan" as she went to try out for a part in horror movie "Trolls," but was unaware of the director's porn connections.
The representative for the singer revealed: "Ali obviously had no idea about Davy's past. If she did know, she never would have auditioned for him."
Dina Lohan, who is the mother of the singer, was believed to have "gone nuclear" when she found out about the multi-talented teenager's mistake.
Peter Davy is most famous for directing erotic films including "Voodoo Lust" and "Dreams in the Forbidden Zone."
Ali has never made her desire to be famous a secret, and recently revealed she wants to be someone who people can look up to.
She previously said: "I grew up watching Lindsay, and it made me want to do what she does – just the whole vibe. Being there, being on camera, or onstage, with everybody listening to you. It's so cool when people look up to you."
She also added: "I want it so bad. So bad you don't even know. And now, it's actually happening. I've already been asked for my autograph, and it's just a really good feeling to have."
Comments
comments