Amy Fisher, who once dated Joey Buttafuoco and was tossed in jail for shooting his wife Mary Jo Buttafuoco in the face, is in another controversy again with her sex tape.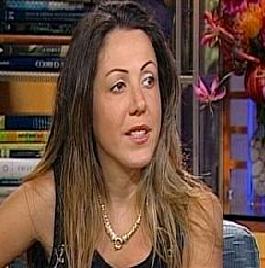 The woman, who was dubbed as "Long Island Lolita," doesn't want anybody to watch her home video. Unfortunately, she is now starring in a wild home video that has her pictured in the buff, around the house and of course going at it with her husband on film.
The photos have been leaked, there is also a tease video that shows Amy full frontal online as well. She's not too happy about it and has filed a lawsuit to try and stop the tape from being sold. You could see the tease video of Amy Fisher here.
There are reports that indicated they have obtained the lawsuit filed by Amy Fisher in New York Federal Court, claiming that her then estranged husband, Louis Bellera (a former police officer) had no right to sell the private home videos to the company, Red Light District.
According to the lawsuit, Bellera entered into a contract to distribute the tape in August of 2007 — without permission from Amy. She claims the video was private and does not want it distributed.
Comments
comments