Ana Ivanovic, who has posed for stunning FHM photos, have earned her the number one spot in the world tennis with her power and grace on court.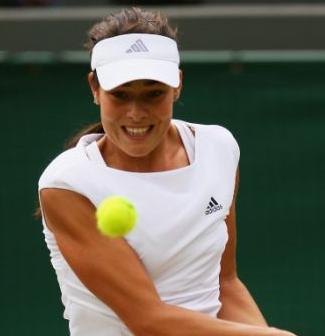 But if the Serbian beauty, with some snaps here, ever tires of swinging a racket, there is clearly a future for her as a model. Now she is fast becoming a bombshell in her own right. She recently confirmed her status as the new world number one by taking her first Grand Slam title at the French Open.
The 20-year-old Serbian star found time in between training sessions to pose for a fashion shoot in a selection of swimwear and gowns. She won £1.2million this year.
She shared, "Modeling was great fun. And it's great to do something different, especially when you spend so many hours of your life on a tennis court. But generally speaking, I'm a tennis player first. I know that one day I will be the greatest female tennis player in the world."
Miss Ivanovic will have to wait, however, to achieve her ambition of winning Wimbledon.
She was knocked out on Friday in the third round by China's Jie Zheng.
She has also yet to find the right man, adding: "It's just that with all the traveling I do with my job – I've played six tournaments so far this year – it's hard to have a proper boyfriend."
Her FHM's favorite quote: "Loud groans help make summoning all that."
Comments
comments