Lindsay Lohan is still reeling from the news that she may have a 13-year-old half sister, which she learned from her mother, Dina, according to a report this week.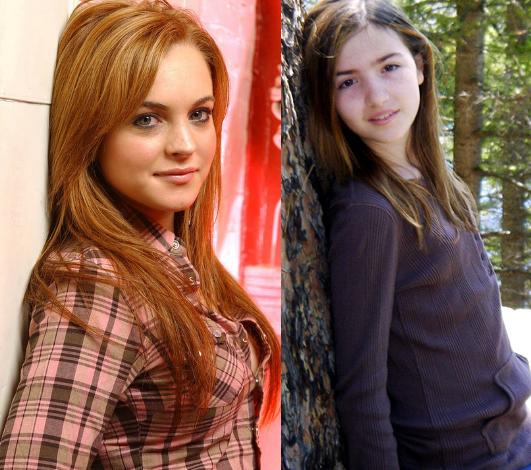 The star's father admitted that June 27 stunning admission that he had a relationship with another woman during a brief separation from Lindsay's mom that may have resulted in a pregnancy. A friend of Michael Lohan said, "To say Lindsay is shocked is putting it mildly."
The girl's mother, Kristi Kaufmann, revealed that Ashley "has Lindsay's freckles. She even has that scratchy Lindsay voice." Kristi added that Ashley [Tisdale] knows all about her famous sibling.
"Michael told Ashley that Lindsay was her sister many years ago. Ashley said, 'Wow, I'd love to meet her. What teenage girl wouldn't like to meet Lindsay?'" Michael, however, denies Kristi's claims that he's the father. "I don't know how I could be."
Lindsay Lohan, 22, said: "The math doesn't add up." Still, Lindsay isn't averse to getting to know Ashley, either.
Her pal revealed, "Lindsay said, 'She could be my flesh and blood but I'm not doing anything until I'm certain she's my sister.'" Meanwhile, the day after her ex-husband's shocking announcement, Dina was at Hamptons hotspot Lily Pond for the V1 Jets screening of Living Lohan.
The friend added, "She was putting on a brave face. She feels it's the ultimate betrayal."
Kristi added, "If Lindsay wants to know her sister, she's more than welcome. I've never met Ashley. If I am found to be the father, obviously I will step up to the plate and do the right thing."
Comments
comments